DC Fashion Week hosted the 26th International Couture Collections Show, as designers from around the world presented their Autumn/Winter 2017 couture collections. Here are some of the stunning highlights of the collections of that night: O'Mak Designs of Nigeria, Abugida Fashion of Ethiopia, Medici da Natalia of Lebanon, Leighel Desiree of USA and Cojor International of USA . Photo credit : @MarcPhelan
All Black Everything
The show kicked of with an opening of All Black Everything, a collection of black on black semi-formal wear that eased the show's evening in to the following couture lineup. It was fresh, classic and set the tone for that evening.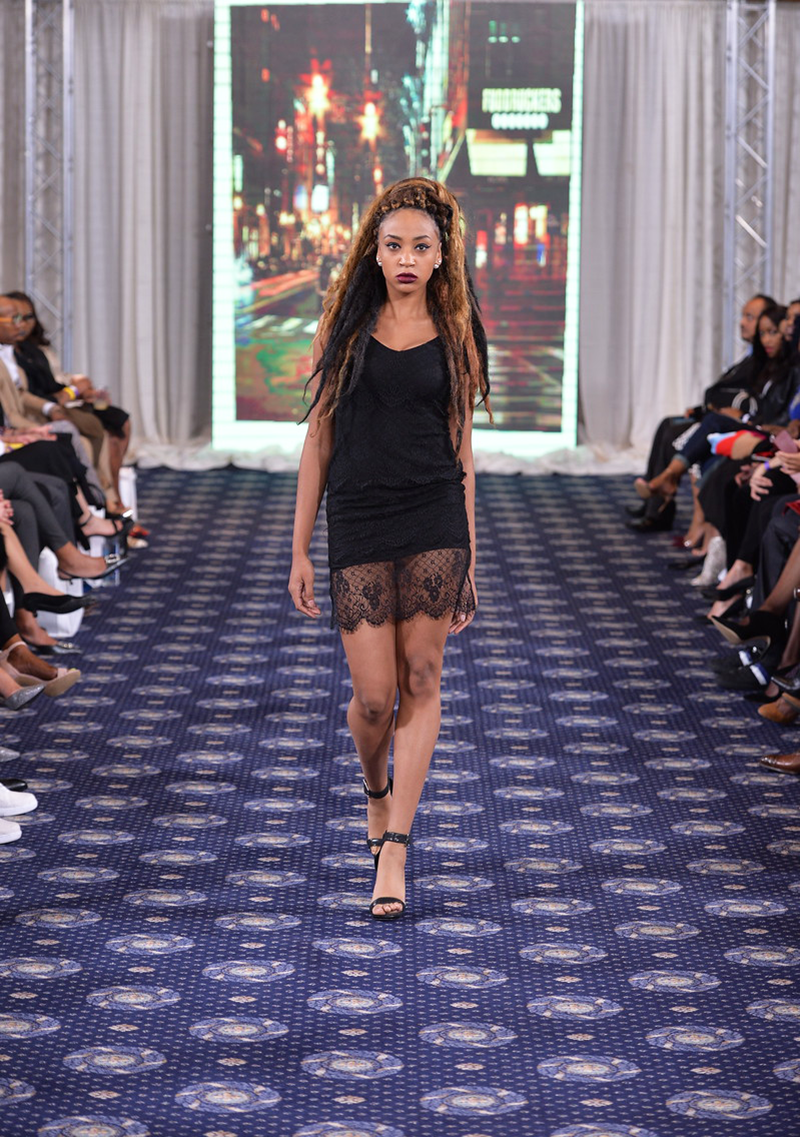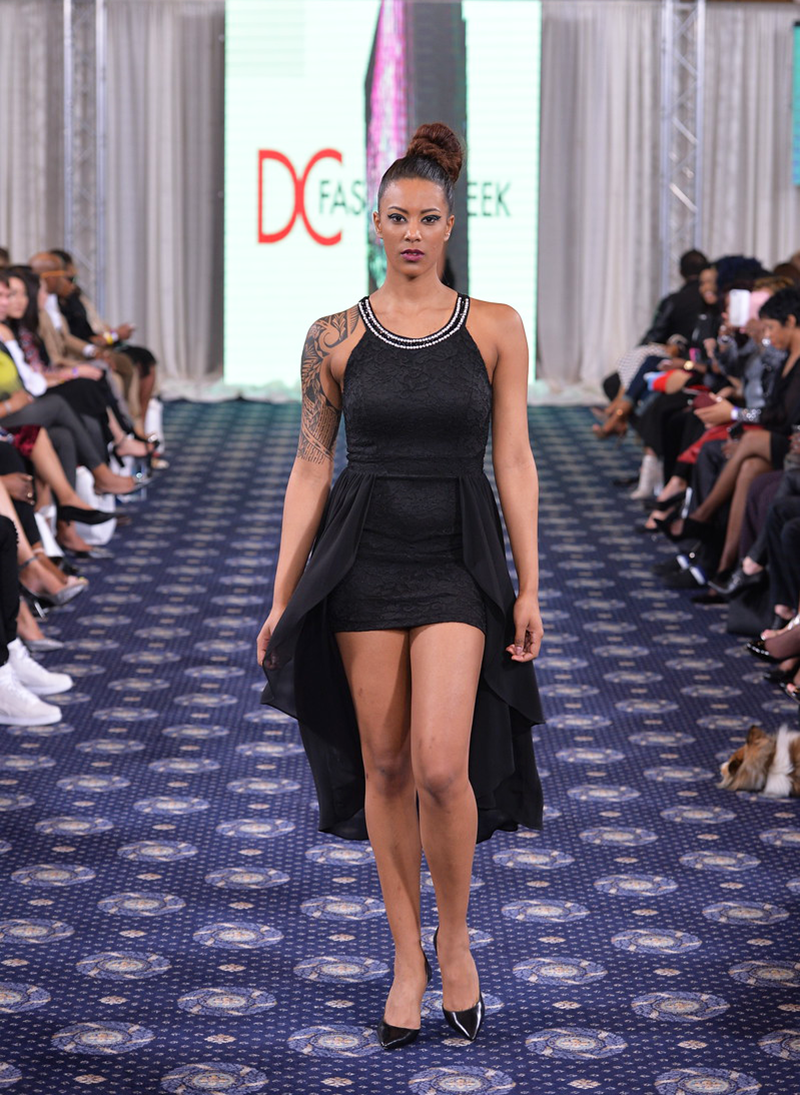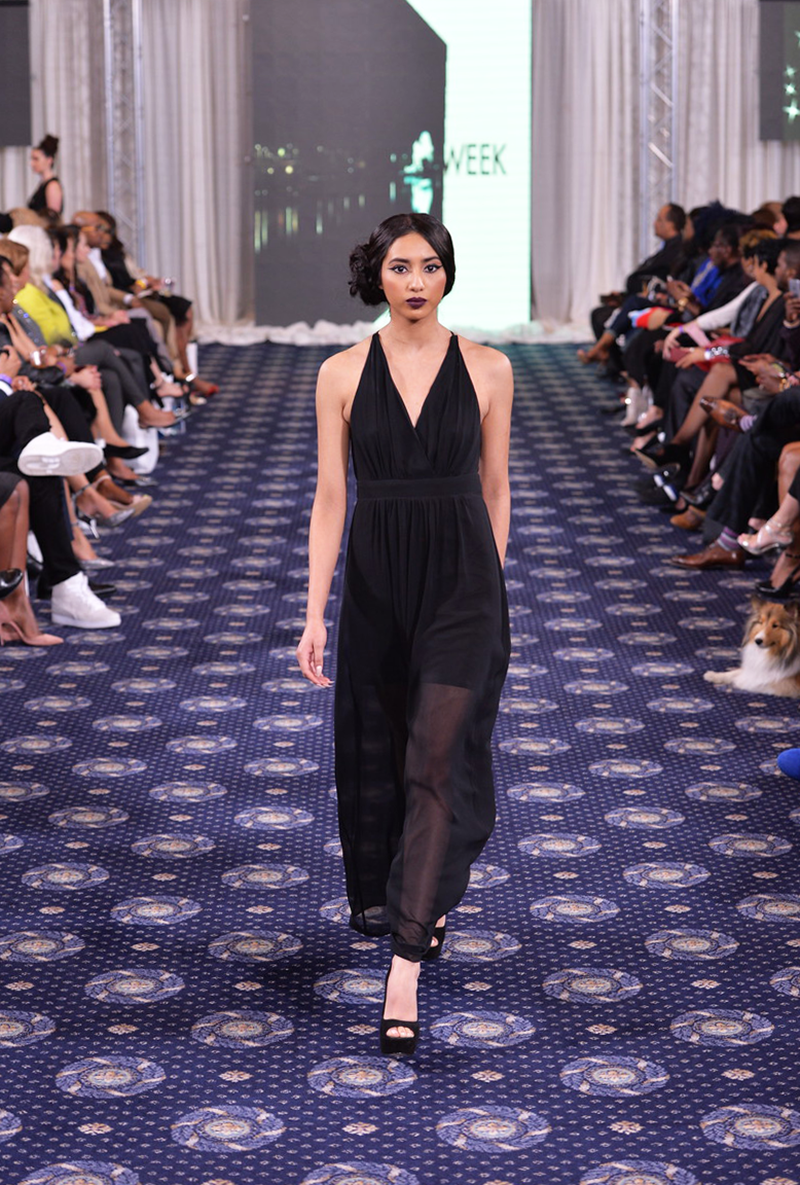 O'Mak Designs
O'mak designs , by Uche of Nigeria, is sophisticated and full of soul. Her collection was flamboyant, with generous amounts of ruffles, puffs and full-bodied ensembles.





Abugida Fashion
From Ethiopia, ex-model Hiwot Gashaw is the designer behind this sharp looking line of men's and womens wear. Fusing traditional Ethiopian designs with contemporary Western style,  "'Abugida' means learning something new," says Gashaw, who started her brand at the age of 22, "and with fashion I learn something new every day." Miss Ethiopia and Mister Ethiopia also walked for this collection in a show of support for their homegrown label.

Medici da Natalia
This flowing collection of women's wear, from Natalia Medici of Lebenon, was a head turner with embellished appliqué chiffon tops, sexy tanks paired with power pants and outfits that were both at once relaxed yet poised. The collection in shades of black, white, nude, silver & gold was a crowd pleaser.

Leighel Desiree
For over 20 years, fashionable ladies in the tri-state area who are in the know, go to Leighel Brown of Washington DC where they get all the right cuts, with a style that never goes out of fashion. This up and coming Fall/Winte 2017 collection from Leighel Desiree did not disappoint. Tailored casual tops and dress pant bottoms in lace & embroidery lent a touch of chinoiserie, and gives power dressing an edgy bite.

Cojor International
Event organizer Ean Williams once again pulled of the incredibly difficult feat of putting together a stunning couture collection while organizing DC's top fashion event, DC Fashion Week. His collection, replete with sequined evening dresses, luxurious power gowns and structured men's athleisure, was very well received and closed the show as the grand finale.