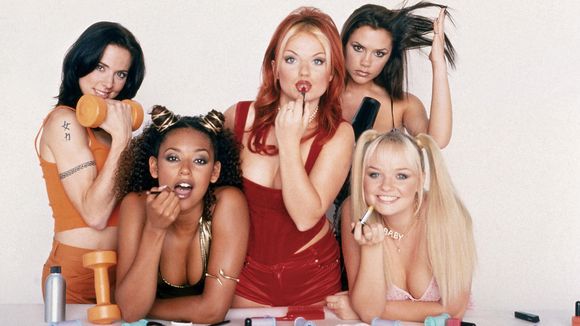 We each have unique skin, which reacts to our different lifestyle choices. Whether you're always on the go or relaxing in the sun, there are special ways to keep your skin happy and healthy. Inspired by the iconic 90s girl group, we've assembled a list of the best ways to keep your skin healthy according to the Spice Girl you identify with most. So Spice Up Your Life, say Goodbye to your old skin care routines and may your gorgeous skin Viva Forever.
5 skin care hacks inspired by the
iconic 90s girl group Spice Girls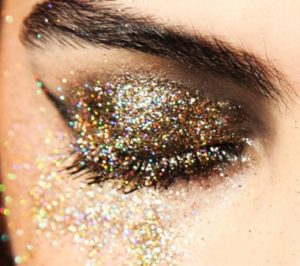 Scary Spice Glitter Tip
Intense glamorous makeup can be scary to get off. Glitter is a lazy girl's nightmare but luckily we found a couple hacks and products to make your nighttime routine a little bit easier. DO NOT use your normal face wash to remove glitter; it will just spread it all over your face like a grease fire and you'll be sporting a very sparkly look for the next three days. Use a small piece of scotch tape to pick up loose glitter. Next, take jojoba or olive oil on a cotton ball and easily sweep the excess glitter away. Once the majority of the glitter is off your face you can now use your normal face wash.

Baby Spice Smooth Skin Tip
The key to keeping your skin soft and smooth as a baby is hydration and moisture. Keeping your skin moisturized can protect you from UV rays, pollution, and even conditions like pruritus. Skin Inc.'s Pure Revival Peel ($55) will slough away dead skin cells and reveal beautiful bright soft skin. Lush's all organic facemasks ($7.95) are alternatives at lower costs. Oatfix, consisting of banana porridge, will sweep away dead skin cells while soothing irritated skin.

Sporty Spice Active-Lifestyle Tip
Sweaty and Fabulous! Nothing is stopping you from living an active lifestyle except of course the sweat that brings blotchy acne prone skin. When you are exercising, your pores are more likely to absorb elements from the environment. It's important to wash your face both before and after a workout with gentle washes to ensure hydration. Erin Akey, a certified personal trainer in Mobile, Alabama encourages runners to try a $6.00 cleansing technique. Pour a bottle of witch hazel over alcohol-free baby wipes ($1.89) and use the wipes both before and immediately after a sporty workout.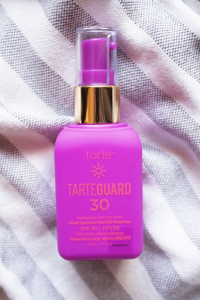 Ginger Spice Sun Care Tip
You may notice your skin looking a little ginger after a couple hours in the sun. To keep your skin protected against sunrays, SPF is crucial. Tarte's Tarteguard 30 ($32) has the SPF protection you need with the light texture for a primer you want. Redness around your face can easily be corrected with Makeup Forever's Camouflage Cream Pot Redness Color Corrector ($20). Melissa Picoli, an esthetician and founder of BijaBody Health + Beauty says, "Five carrots a day is equivalent to an added SPF 5 internally, and the carotenoids ensure a pretty bronze rather than a ruddy burn." 
Posh Spice Sophisticated Skin Tip
A sophisticated career calls for a sophisticated skin care routine. Hustling and bustling through the workday can take a toll on your skin. The most important thing is to rejuvenate in the morning and relax in the evening. Lush's bath bombs aren't just for amusement or Snapchat stories. Avobath Bath bomb ($6.45) is infused with fresh avocados and will keep your skin happy and soft.